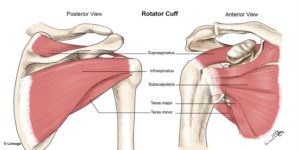 When I was about 25, I was hit by a car when riding my bike which resulted in a dislocated right shoulder. Because I was 25, I popped that shit back in myself. I'm not mad at that part; dislocated shoulders hurt like fuckeries and popping it back in (mostly) stopped the pain. What I am mad about, is that I never sought treatment to help my shoulder recover.
Never sought treatment, that is, until about ten years later when I started to suffer almost constant pain in my shoulder, anterior and posterior, which subsequently spread into my neck. Not only was I suffering almost constant pain, but I started to suffer a progressive weakening in that shoulder that eventually resulted in an inability to do pushups and means that I have been chasing "more than one pull up" for a decade. When particularly bad, I wasn't able to pour a kettle or juice a lemon with that arm, which is ludicrous.
From my mid-thirties, for about another decade and up until the pandemic when my income took a serious nosedive, I sought treatment, usually monthly, from a variety of different practitioners. I have seen a wide range of masseuses (shout out to Jambaal Jeng who shines above the rest), osteopaths, acupuncturists, many, many physiotherapists (shout out to Ibby Abucar who also shines), an orthopaedic surgeon, and a neurosurgeon. Oh and spas. I live for spas and heat treatment now.